Monitoring and Evaluation in a dynamic health environment (M&E)
This advanced practitioners' course equips participants with up-to-date knowledge and state-of-the-art monitoring and evaluation (M&E) tools enabling them to answer such questions as: What models, frameworks and tools are suitable for a specific evaluation? How to balance the perspectives of different stakeholders? 
Monitoring and evaluation skills are essential tools for working in a dynamic development environment. They aid decision making and lead to improvements in project impact through maximising the learnings available.
This course is designed for senior managers who are actively involved in planning, management and evaluation of health sector reforms in developing countries. These senior managers might be either working in Ministries of Health, or they may be staff of embassies, international organisations, or NGOs developing partnerships with Ministries of Health within the scope of current health reforms.
Content
The new millennium has seen an increase in global aid for health. At the same time there is increasing emphasis on results, impact and aid effectiveness. Ongoing health reforms involve new modes of planning and implementation, new types of partnerships and cooperation. Are the reforms actually achieving their aims? What factors contribute to success or failure in a given context?
There is a need to examine whether projects have an impact on population health, and whether the changes can be attributed to a specific intervention. Monitoring and Evaluation (M&E) plays a crucial role in the planning of health sector reforms and policy shifts. At the same time, the sector requires innovative thinking in order to adapt to existing M&E systems.
Adaptations in M&E systems are needed to monitor whether resource allocation follows priorities, scarce human resources are being used efficiently, and essential health services reach the poor and disadvantaged.
The course will allow key staff in Ministries of Health as well as external development partners to gain a deeper understanding of the role M&E plays in all aspects of the health system including the institutional, political, financial, managerial, human resource, inter-sectoral and public health dimensions. Topics covered include M&E, and management information systems which provide the basic data required for informed and effective decision making, planning and implementation in a health system. New M&E frameworks, techniques and information technology will also be examined.
Objectives
The aim of this short course is to provide participants with a broad knowledge of advanced monitoring and evaluation tools and methods, and how to appropriately apply these in the health sector in developing countries. At the end of the course the participants will be able to:
Compare and critically discuss the fundamental concepts that underpin effective monitoring and evaluation of health programs within health systems
Formulate the most appropriate M&E strategy in a given situation, develop M&E plans, contrast and adapt suitable evaluation designs, tools and indicators
Appraise and select new and innovative approaches to M&E ranging from the appropriate use of technology through to new theoretical frameworks and approaches
Critically analyse how aid architecture and multiple stakeholders in the health system influence the design of an M&E strategy as well as participation and decision making
Course Content
Sectoral plans at national, regional or local levels require a strategic investment in management tools that facilitate informed decision making, planning and implementation. Developing appropriate M&E and management information systems is being increasingly recognised as an essential component of any health program. This context is the basis for the course content:
Introduction to core concepts: overview of M&E, relationship between monitoring and evaluation and project cycle management
Developments and challenges: factors that influence M&E in relation to new architectures of aid, focusing on poverty and health, the multi-stakeholder environment, partnerships, Civil Society Organisation involvement and accountability,
Models and frameworks: advantages and limitations of commonly used approaches such as the logical framework approach, realist evaluation, theory of change, monitoring tools for human resources and economic models.
Methodology: use of quantitative and qualitative approaches, independent reviews and participative methods, developments in information technology and quality assurance systems
Different stakeholders: addressing and balancing perspectives of different stakeholders in decision making as well as level of participation by policy makers, donors, providers and beneficiaries
Making M&E equity aware: for example by ensuring data is gender disaggregated; and that the perspectives of minority, disadvantaged and marginalized groups are accommodated
Ethics: differences between evaluation and research, need for ethical approval, ethical conduct as an evaluator
Assessment
For participants who wish to be examined a paper or exam can be provided. tropEd students must take an exam at the end of the course.
Accreditation
This course is accredited by tropEd. It can be taken as an advanced module for the Master in International Health programme organised by tropEd, a network of European institutions for higher education in international health.
Learning methods
The course consists of introductory lectures, exercises, case studies, interactive group discussions, debates and role plays, building on participants' experiences with the respective topics and issues. A reader will be provided with essential literature that must be read before each class session.
Facilitators are experts in the field of monitoring and evaluation for health, with extensive experience in health (impact) evaluations. We draw from expertise acquired in the various projects in the field, for example most recently:
Third Party Monitoring and Evaluation for SEHAT : In this project we work closely with the Ministry of Public Health in Afghanistan and conduct and number of M&E activities across all 34 facilities in Afghanistan to ensure that optimal quality and access to services: health facility functionality assessments and HMIS verification each year, one round of health facility and drug quality assessments, and national household surveys in 2015 and 2018
Yes I do: The Yes I Do project is a joint collaboration with Plan Netherlands in the lead, along with CHOICE, Rutgers and Amref. These partners are implementing interventions in the seven countries, aiming to reduce child marriage, teenage pregnancies and female genital mutilation/cutting. KIT is the knowledge partner in the consortium leading the development and implementation of the M&E component as well as a number of operational research streams
MATCH: a number of projects at KIT have been implemented using the KIT MATCH approach to mapping and analyses for targeted disease control and health system strengthening. This approach enables to capitalize on M&E data by applying geographical information systems (GIS) to develop locally differentiated strategies.
Application
Admission criteria
A Bachelor degree obtained at an institution of academic higher education in medicine, public health or another related field to health care, such as health sciences, economics, social science or nursing. Applicants with a bachelor's degree obtained at an institution outside the Netherlands may be asked for additional methods to prove that they meet the admission requirements.
A basic knowledge of epidemiology and principles of social research
Experience in Monitoring and Evaluation
At least 3 years of relevant work experience in, or relevant for, low-and middle-income settings.
Good motivation (see below)

In addition candidates are expected to have good proficiency in spoken and written English.
Application procedure
The application package is due two months before the start of the course.
Please upload your application online. The following documents should be uploaded:
A one-page letter of motivation
Copies of your diplomas and grade reports
An up-to-date curriculum vitae and a list of publications if applicable
What we expect from your motivation letter:
Please indicate in your motivation letter why you want to follow this specific course, why you want to follow the course at KIT Amsterdam, what do you expect to learn and how you will apply your newly gained competencies from the course in your work, what kind of benefits will it bring to your future career, etc. Describe a relevant problem you have experienced in the last two years that you would like to discuss during this specific course. Your motivation should be about ½-1 page. Please do not repeat your CV again.
This course can be taken on its own or as part of the Master in International Health (MIH) programme.
Early Bird registration
Early Bird registration and payment applies when payment is made before 1 May 2024.
Please note that you will receive a response on your application within 4 weeks.
FAQ Online Application System
Do you have a question about our Online Application System? Then you can find the answer in our FAQ Online Application System:
Practical information
Location
Classes are held at KIT's training facilities in Amsterdam.
Accommodation
There is a severe shortage of student accommodation in Amsterdam and participants are advised to contact KIT for information. KIT endeavour to assist participants in their search for accommodation.
Visa requirements
Citizens of most EU or European Free Trade Association (EFTA) countries do not need a visa to enter the Netherlands. Visit the Nuffic website for the latest information on visa requirements.
Participants from other countries must obtain a short-stay visa (for up to three months) through the Netherlands embassy or consulate covering the applicant's country. Applicants will need a letter of admission to the course and proof of sponsorship or sufficient funds to cover the course fee, travel and accommodation costs. Applicants should take into account that in some countries this procedure can take several months.
Insurance requirements
Course participants and accompanying dependents are required by Dutch law to have health, accident and third party insurance. Unless their current insurance policy covers their stay abroad, participants must insure themselves and their dependents in the Netherlands. Dutch insurance companies offer reasonable rates to foreign students.
Funding
The arrangement of financial support to cover all study costs is the responsibility of the applicant. KIT does not offer financial support or scholarships.
Orange Knowledge Programme (OKP)
For this course and a number of other KIT courses funding from the Orange Knowledge Programme OKP was available for applicants from 30 countries. For 2024 it is not yet known if funding will become available. Keep an eye on this page.
Further information: See the OKP page for more information. See top of this page for the OKP deadline for this course. Applicants from OKP countries are strongly encouraged to apply for an OKP scholarship.
The OKP application has to be submitted via an online application system from Nuffic. All accepted applicants from OKP eligible countries will receive the link to apply automatically when the application period opens.
OKP application period for this course: to be announced.
See top of this page for the OKP application deadline for this course.
Please note that the academic application to the Royal Tropical Institute in former years had to be received at the latest February. You are advised however to apply to KIT as early as possible.

MENA scholarship
There are MENA Scholarships available for this course for applicants from the following countries:
Algeria • Egypt • Iran • Iraq • Jordan • Lebanon • Libya • Morocco • Syria • Oman • Tunisia.
(Syria: Syrians can apply for a scholarship if they are living and working in one of the other countries listed above)
Mena application period: to be announced.
Academic applications have to be received by KIT at the latest 28 February 2024.
More information: Details on the MSP scholarship and different criteria per country. Please visit the Nuffic website and click on your country to find all details per country. Here you will also find instructions on extra forms you have to prepare. We advise you to start up this process already as it may take some time.
(Please note that KIT courses are not yet added to the Nuffic website for MSP scholarship).
The application process for the scholarship is the same as for the OKP scholarship. You have to apply for academic admission to KIT first (latest 28 February 2024). If you are admitted you will receive a link to a link to Delta, the online system, where you can apply. You will receive the link once the application period opens, after 1 February 2024.
EC
The European Credit Transfer System (EC) facilitates the transfer of course credits between different institutions of the same academic level. A course or module comprising 30 hours of formal teaching and private study is equivalent to one ECTS credit point.
Accreditation
This course is also accredited for the Master in International Health programme organised by tropEd, a network of European institutions for higher education in international health.
Testimonials
Major value of the course has been the high standard of its participants together with the perfect "mediation" of the lecturers. I have appreciated the capacity of the KIT team to lead the classes with enough time for peer relations. As for the contents, the course has been a perfect update to better move within the delicate public/private partnership. I hadn't been studying for years and it was great."
"I enjoyed the M&E course very much and benefited immensely from it. 
The unique collaborative learning opportunity brought together public health professionals from across the world for two weeks. The diversity in the participants of the program helped bring out varied experiences in other resource limited settings, and this knowledge is of huge value.
The course was a great opportunity towards the development of a multi-dimensional perspective, letting different perspectives meet, contrast and be enriched by others. Also, I enjoyed being in Amsterdam. It is a very bright, colourful and happening city. Through the course excursion, we also learnt a lot about dutch culture and living.
The course was a great stepping stone towards building a deeper understanding into the design, implementation and monitoring of health programs effectively and efficiently. I will use the skills, experience and the partnerships to effectively contribute towards childhood disability programs in my country. Many concepts were introduced and elaborated upon at the course. Aspects such as informed decision- making, strategic planning of programs, ethics, equity, multi-stakeholder environments, etc will be valuable adds to our programs. Our programs depend quite heavily on donor funding, and with donors constantly changing, we are expected to adapt quickly our ways of working with them. This particularly applies to monitoring and evaluation frameworks and implementation techniques in programs. 
Since I am the first one in the organisation to receive training on monitoring and evaluation, I can in turn help other program managers with the tools and skills developed in the advanced course. In our experience with running programs for children with special needs, we have found ourselves falling short of monitoring and evaluation practices. I am now keen to strengthen these aspects in the organisation by training staff and making practices more accountable and efficient. 
I would absolutely advice others to follow the course. It is quite simply one of the best courses I have been part of!"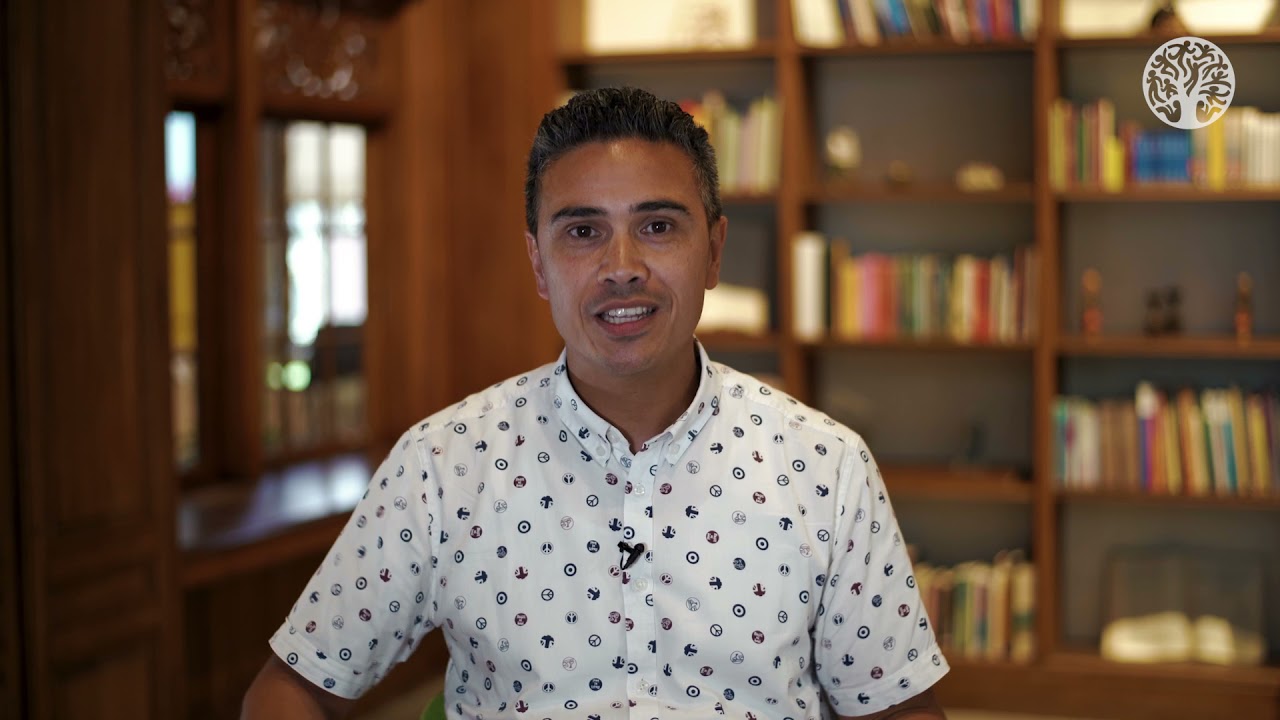 Why study at KIT?
Up-to-date approach to complex public health issues

Practice-oriented

Exchange between disciplines

Interactive Education

Development of personal and professional competencies

Network building

Participants from diverse backgrounds and countries

Personal tutoring

Teaching by highly qualified specialists

Positively reviewed by tropEd

KIT: international centre of excellence in international health and development

Accredited by NVAO
Rules, guidelines and regulations